Customize Your 2023 Cadillac Lyriq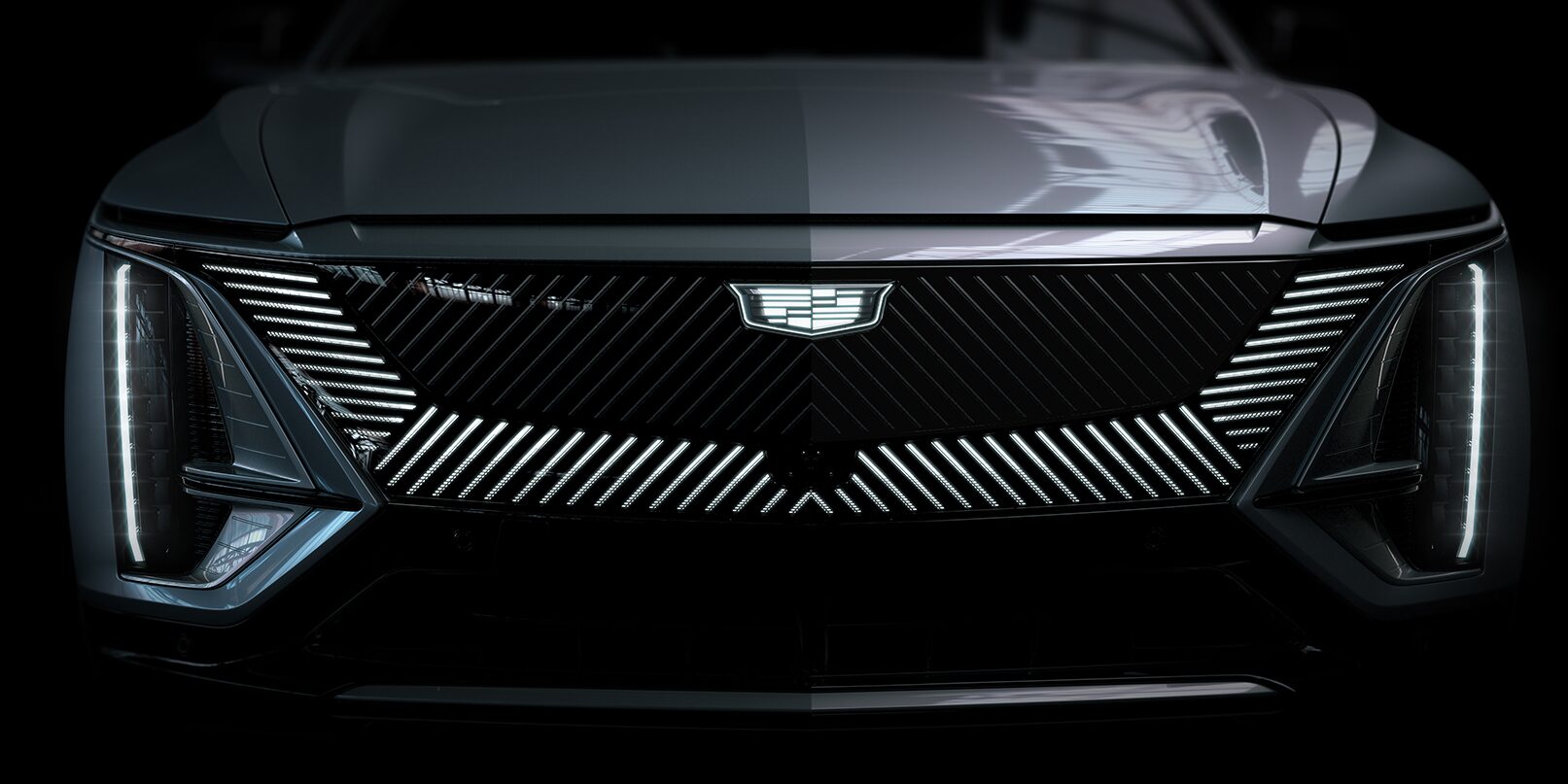 The 2023 Cadillac Lyriq
The Cadillac of Electric Vehicles
Are you ready to electrify every moment you spend on the road with the 2023 Cadillac Lyriq? This all-electric Cadillac SUV will be available at Hennessy Cadillac before you know it! With the 2023 LYRIQ release date quickly approaching, we encourage you to reserve a Cadillac LYRIQ at Hennessy Cadillac today. Whether you're attracted to the sophisticated 2023 LYRIQ interior or you want to break up with the fuel pump, prepare for the way the Cadillac LYRIQ changes your experience on the road. Reserve yours on September 28th.

Design
The design of the 2023 Cadillac LYRIQ was inspired by the natural shapes and colors of the natural world. It features choreographed lighting and advanced LED technology to create the best driving atmosphere. The full-glass sunroof adds to the natural feel of the LYRIQ and elegantly slopes toward a vented roof spoiler to finish the LYRIQ's smooth body. In place of a traditional grille, the LYRIQ sports a Black Crystal shield which creates depth and detail using three-dimensional texturing.  With range and efficiency in mind, Cadillac's best engineers developed sleep proportions to maximize the aerodynamic and give you over 300 miles of range. The inside of the LYRIQ is just as impressive as the out. It has Inteluxe seating, across aluminum accents, not to mention the 33-inch advanced LED display equipped with the most advanced automotive technologies available.
 
Technology
The previously mentioned 33″ LED display is the fruit of years of a brilliant integration of technology. It has the ability to emit over one billion colors and illuminates your path forward in glorious detail. The LYRIQ also features Super Cruise, the first true hands-free driver assistance technology. That means, on compatible roads, your LYRIQ can drive you. Additionally, this all-electric masterpiece is equipped with an AKG Studio 19-speaker sound system that ensures everyone in the LYRIQ has an immersive experience.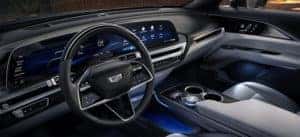 Performance
Feel the surge with the LYRIQ's near-instantaneous 325 lb-ft torque combined with its 340 horsepower engine pushes you into your seat.  This smooth and powerful driving experience stands every hair on end. And the LYRIQ can charge at 52 miles per charging hour. Or if you are using DC fast charging for public charging you can recharge up to 76 miles in just ten minutes.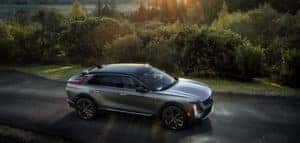 2023 Cadillac LYRIQ Specs
Drivers across the world are embracing electric vehicles to help reduce our carbon footprint, and Cadillac is here to help do its part. The 2023 Cadillac LYRIQ SUV is packed with efficient performance, unique luxury, and premium convenient amenities you're sure to love. The new Cadillac LYRIQ will exceed your expectations, as this SUV can travel for more than 300 miles when fully charged. When you slide into the 2023 Cadillac LYRIQ, you'll be greeted by ambient lighting, luxury materials, and a Cadillac-exclusive AKG Studio 19-speaker sound system. Other 2023 Cadillac LYRIQ specifications and features include:
33-inch diagonal advanced LED display
Active Noise Cancellation
Estimated 340 hp and 325-lb-ft of torque
Moon Glow aluminum accents
Juniper-toned leather seating
Performance All-Wheel Drive
Super Cruise™
Ultium Battery Platform
Reserve Your New 2023 Cadillac LYRIQ at Hennessy Cadillac…
Reservations open September 28th. Be first to experience the all-new 2023 Cadillac LYRIQ when it arrives at Hennessy Cadillac later this year. We're located at 3377 Satellite Blvd, Duluth, GA 30096 and proudly serve motorists in Duluth, Lawrenceville, Suwanee, Johns Creek, Peachtree Corners, Buford, Sugar Hill and Gainesville, GA.